Paul Danna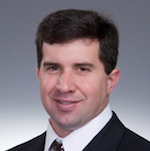 University of South Carolina, Director, Gamecock Productions and 2017 SVG College Sports Summit, Chairman
Paul Danna is in his eleventh year as the director of Gamecock Productions for the University of South Carolina's Athletic Department. His responsibilities include overseeing the production and infrastructure of all South Carolina television shows, external videos, commercials, and in-game videos. During his eleven years at South Carolina, Gamecock Productions has grown from a single-person operation to a staff of four, in addition to a staff of students workers who produce over 300 videos, of various styles, each year for South Carolina Athletics.
Prior to South Carolina, Danna worked at LSU Athletics as a producer from 2002 - 2006. From 2000 - 2002, Danna worked as a video and camera operator in ESPN's Bristol, CT studios. Danna started as a student worker with LSU Athletics in 1991. After graduating in 1995, he began his professional career freelancing for numerous productions, most notably, being a regular camera operator for ESPN's College GameDay for the 1997 and 1998 seasons.
Danna graduated from LSU in 1995 with a BS in mass communication.